news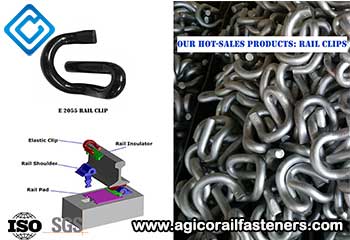 E2055 and PR601A Fastening Clip
In the rail fastening systems, the elastic fastening clip is one kind of the clips that are the most critical and weakest components for the fasteners on rail track. The elastic clips are responsible for attaching the rail to the base plate...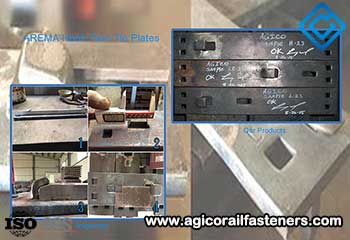 Hot-sales Products: AREMA Hook Twin Tie Plates
AREMA Hook Twin Tie Plate is used for frogs, guard rails and the places behind the heel sector of switch area where standard rail tie plates cannot be used due to space requirements. It is installed under the frog and switch point area most...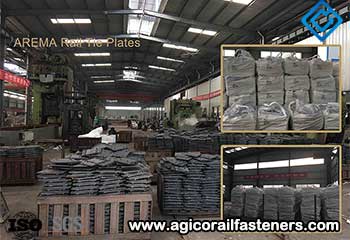 AREMA Standard Railroad Tie Plates
AREMA Standard Railroad Tie Plates for Sale What is AREMA standard railroad tie plate ? It is a kind of railroad tie plate comply with AREMA standard. Rail tie plate, also called rail plate, base plate or solo plates, is a thick steel-made...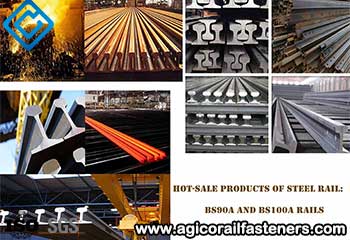 Our Hot-sale Products of Steel Rail: BS90A and BS100A Rails
BS rails refer to British Standard rails. As we know, Great Britain is the earliest country to engage in the research and development of railways in the world. For a long period, it possesses the most advanced technology of railway. With th...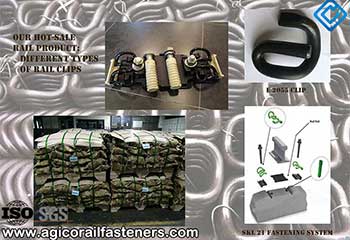 Types Of Rail Clips In Hot Selling, Which One Do You Need?
AGICO Group owns rich experience and advanced equipments in manufacture industry types of rail clip. Now we have manufactured types of rail clips for foreign clients and stored many ready-made dies. In addition, we can make customized types...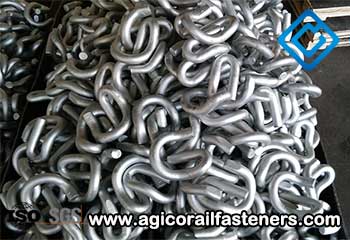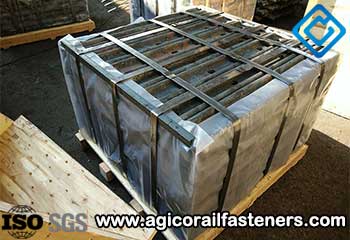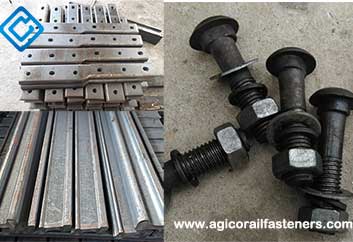 How To Replace The Damaged Railroad Steel Rails?
Frequently, there are always damaged railroad steel rails along the railways, so how to replace the damaged railroad steel rails? Rail replacement includes two types: the replacement of continuous welded rail (CWR) and the replacement of we...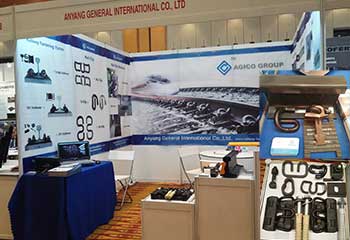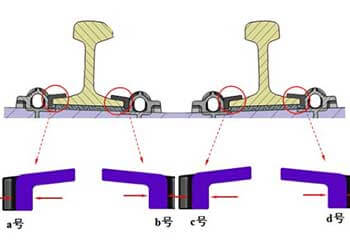 How To Safely Build IV Type Rail Clip Fastening System
IV Type Rail Clip Fastening System Applicable Environment and Choose of E-Type Rail Clip Type IV rail clip fastening system from top rail fasteners supplier AGICO is suitable for maximum speed of 350km/h ballast track fastener system passen...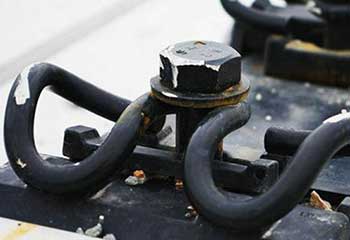 How Much Do You Know About Clip VII Fastening System
Suitable Conditions of Clip VII Fastening System Clip VII fastening system suitable for 75 kg/m rails laid or 60 kg/m rails overloaded freight lines, can meet the following lines and operating conditions. Maximum 30 t train axle load, top s...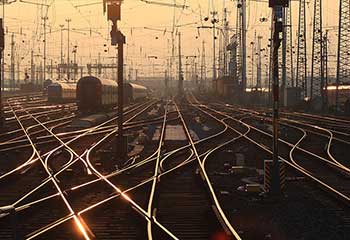 What Is A Frog On The Railroad?
Do You Know Railroad Frog? Do you know railroad frog ? We can see many turnouts in railway tracks especially in the railway intersection. One of the key components is railroad frog in turnout parts. My question is what is a frog on the rail...
We receive enquiries in English, Español (Spanish), Русский язык (Russian), Français (French) and العربية (Arabic). Our professional team will reply to you within one business day. Please feel free to contact us!