Track Bolts
Where to Buy Reasonable Price Track Bolts?---Of Course AGICO GROUP!
Track bolts are used with washers in railway fastening system construction as the ways of securing the track's steel rails. In most instances, when people build a new railway system, the track sleepers are made of concrete instead of wood. For the sake of fixing track to the concrete sleepers, the track must be anchored into the concrete by means of the use of fixed bracket which holds the track's steel in the correct locations. All of these can be done through the use of bolts and nuts.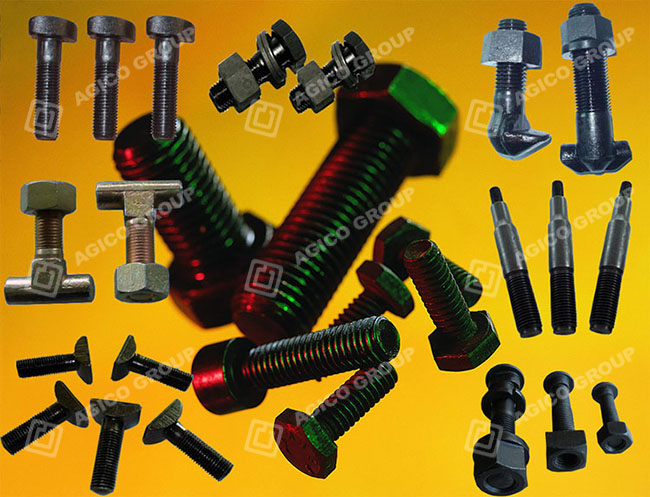 Based on the particularity of railway transportation, the railway system must bear considerable pressure and reaction force from the high-speed moving train in a short time. Due to the above characteristics, rail fastening systems, as well as the track bolts, must be able to withstand high strength and ensure the stability of other rail fastening parts. AGICO rail bolts are made out of hardened steel, which can perfectly meet all the needs of railway system. AGICO anchor bolts always be treated to avoid rusting.
New Products:
New products
Specification
Material
Unit weight
Surface treatment
AREMA Fish bolt
7/8"*5-1/2"
45#
0.417kg/pc
Plain
1"*5-1/4"
0.579kg/pc
1"*5-3/4"
0.621kg/pc
1"*5-7/8"
0.631kg/pc
M24*135 Fish bolt
Q235
0.65kg/pc
AGICO Main Products:
Anchor Bolt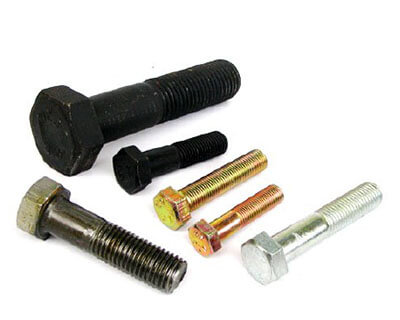 Size: M16 to M48, L=100 to 500mm
Standard refers: DIN529, ISO898-1
Material: Q235, C35, C45, 35CrMo, 42CrMo
Surface treatment: Oxide black, Zinc plated, Hot dip galvanized, Dacromet, Sherardized
Application: Anchored in concrete sleeper for K type fastening system.
BHON Track Bolt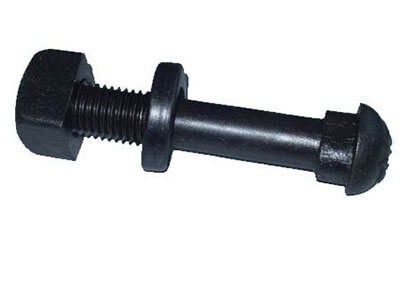 Material: Q235, 35#, 45#,, 40Cr , C45
Grade: 4.8, 8.8, 10.9
Size: 22×135, 24×135, 24×145, etc.
Surface: Plain (oiled), Oxide black, Zinc, HDG
Types: BS standard, R54 rail in Indonesia, AS1085.4-1999, Russian standard, AREMA standard, etc.
Heavy Hex Head Frog Bolts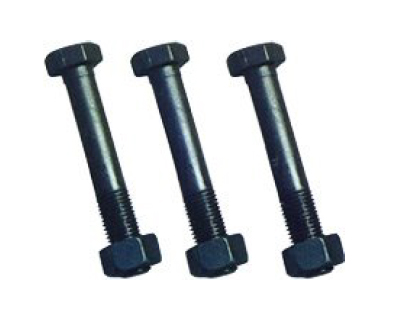 Size: Dia.3/4"-1-3/8", Length up to 30"
Standard refers: ASTM A325
Material: A325
Surface treatment: Black, Zinc plated
Cup Head Oval Neck Fish Bolt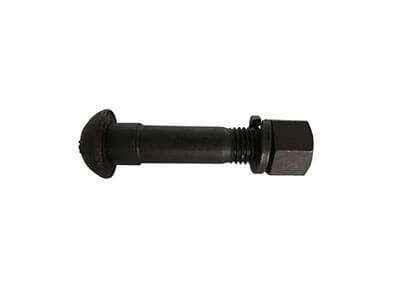 Size: M18, M20, M22, M24, L as ordered
Standard refers: AS 1085.4, 6&7
Materials: Middle carbon steel
Surface treatment: Black
We receive enquiries in English, Español (Spanish), Русский язык (Russian), Français (French) and العربية (Arabic). Our professional team will reply to you within one business day. Please feel free to contact us!