Wooden Sleeper Nail Plate
Nail Plate for Wooden Sleeper
Material: High quality galvanized steel
Certification: CE, Rohs
Process: Stamping/Punching/Bending
Height: 8-20mm
Thickness: 0.8-1.8mm
Strandard: Both standard and customized sizes are available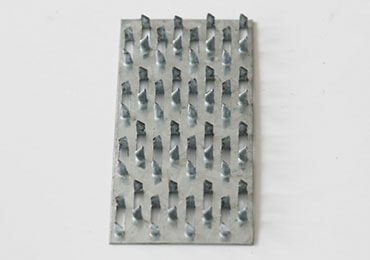 The wooden sleeper nail plate is a flat nail plate made of galvanized steel. Through machine punching, a plurality of small tips is formed on the other side. Beat the nail plate to the surface of the adjacent wood to fix them together. The nail plate is widely used in the prefabrication of structural elements such as trusses. Along the railway, the nail plate is usually fixed on the end of the wooden sleeper to prevent the splitting of the wood, thereby extending the life of the wooden sleeper.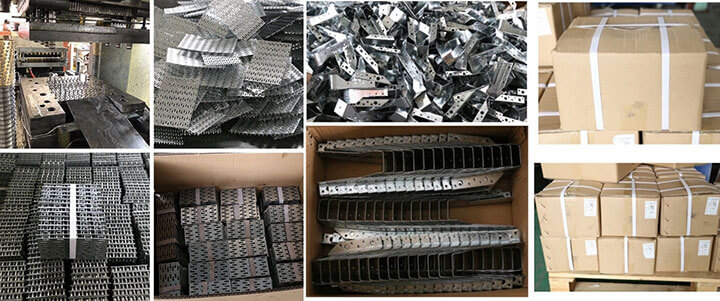 Wooden Sleepers Nail Plate Specification
Model
Material
Length
(mm)
Width
(mm)
Height
(mm)
Thickness
(mm)
Weight(Kg)/Pcs
Package size(mm)
Pcs/Package
TN543801
DX51-Z275
54
38
8
1
0.015
220*220*150
500
TN86561
DX51-Z275
86
56
8
1
0.038
220*220*150
200
TN1002581
DX51-Z275
100
25
8
1
0.02
220*220*150
500
TN1005081
DX51-Z275
100
50
8
1
0.04
220*220*150
200
TN10010081
DX51-Z275
100
100
8
1
0.079
220*220*150
100
TN20010081
DX51-Z275
200
100
8
1
0.157
220*220*150
50
TN19050121
DX51-Z275
190
50
12
1
0.07
210*200*210
100
TN127761
DX51-Z275
127
76
8
1
0.0654
210*200*230
100
TN1504081
DX51-Z275
150
40
8
1
0.047
220*200*220
200
Company Strength
The company attaches great importance to product development and personnel training. Every year, we will increase investment in product development and staff training. In recent years, due to the excellent quality of our nail plates, the number of orders has continued to increase. This year, the company invested in a new nail plate production line, which further improved the production efficiency of the product.
Our products have passed ISO9001-2001 certification, at the same time, pass the certification of CE & Rohs which be approved by the European Union. While striving to create first-class quality products, we are committed to continuously providing customers with new products.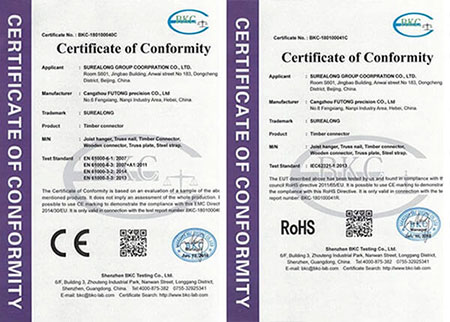 Nail Plate Workshop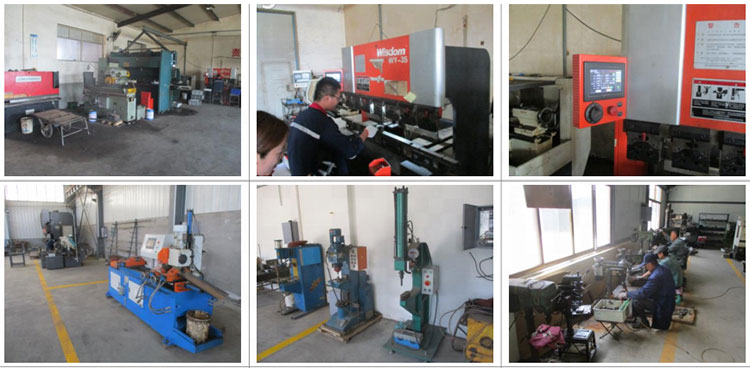 FAQ of Wooden Sleeper Nail Plate
Q: What is the production capacity of the railway sleeper nail plates in your factory?
A: 1000000 Piece/Pieces per Month.
Q: What are the process steps for your customized products?
A: 1.Get customer's drawing or sample 2.Quote to customer 3.Design mould 4.Produce sample and ship to customer for confirmation 5.Make production
Q: Can I get some samples of the nail plate?
A: Customers can apply to mail product samples for free.
Q: How many days does the delivery process take?
A: The goods can be delivered within 3-5 working days after receiving the payment.
We receive enquiries in English, Español (Spanish), Русский язык (Russian), Français (French) and العربية (Arabic). Our professional team will reply to you within one business day. Please feel free to contact us!