news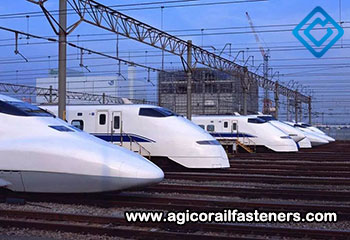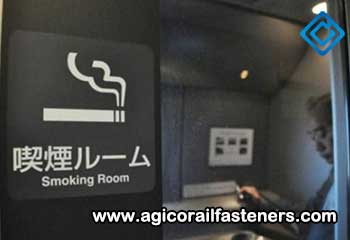 Why Can't You Smoke On High Speed Trains?
With the development of the times and the progress of science and technology, peoples lives have undergone tremendous changes. Among them, the changes in transportation are particularly prominent, and high speed rail is born in such an envi...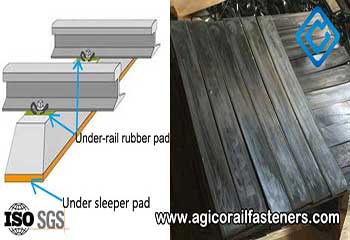 Why We Need Under Sleeper Pads For Railroad Track
What are Under Sleeper Pads? The under sleeper pad is a rubber pad that is laid under the railway sleeper, which is a kind of rail pad. In order to reduce the vibration and noise generated by wheel-rail contact, the usual method used in rai...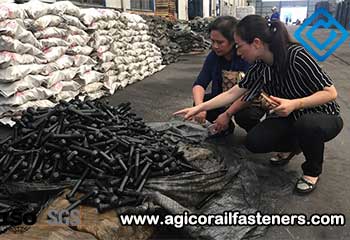 Philippine Customer Visits AGICO For Screw Spike Order
Philippine Customer Visits AGICO At the end of last month, we received railway fastener customers from Philippines. The customer has the demand of order screw spike and bolt, at the same time, they are very interested in our M24x160 screw s...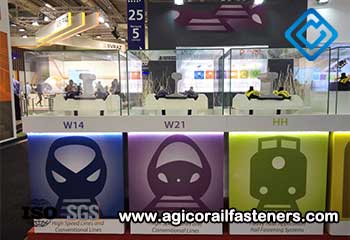 Harvest Form Railroad Industry Exhibition InnoTrans 2018
During sept 18 to 21, AGICO GROUP attended the InnoTrans 2018 in Berlin, Germany. During the exhibition, hundreds of customers visit our booth every day. The customers with cooperation intention left us contact information with great enthus...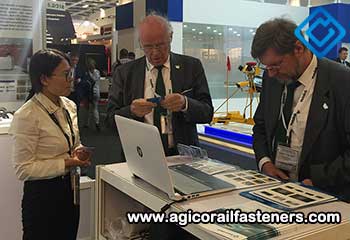 AGICO GROUP Is Attending The Exhibition Of Innotrans 2018
Today is the second day of the International trade fair for transport technology (InnoTrans 2018). InnoTrans is the largest rail industry trade fair of the whole Europe. It is our great honor to bring our latest railroad fasteners products...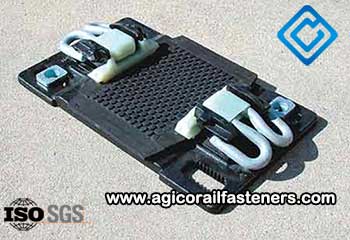 The Railroad Insulation Products In Railway Components
Track circuits are provided to make the signaling system detect the presence of a train. The majority of track circuits adopt the insulated rail joints and other railroad insulation products that provide electrical isolation between the end...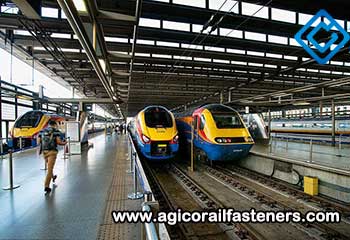 Intelligent Railway Optimization is Going On
Improving the efficiency of railway transport has always been an important goal of railway industry practitioners in various countries. The synchronization optimization of hardware and software will obviously help the intelligent operation o...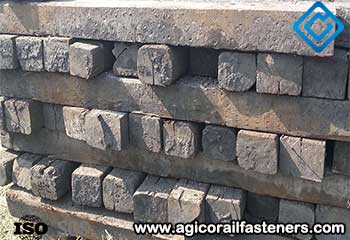 Introduction Of Wood Railway Sleepers
Railway wood sleepers refer to solid wood sleeper directly made of log. It is currently the most applicable and common type of railway sleeper in the world. Wood is a natural polymer material, and one of the earliest application materials b...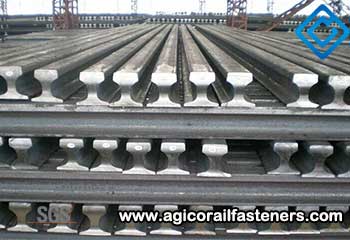 Types of Crane Rail Specifications
According to railroad track dimensions and rail track sizes, main crane rail products include QU120 crane rail, QU80 crane rail, QU70 crane rail and heavy steel train rail. Next, we will introduce the details of crane rail specifications. Q...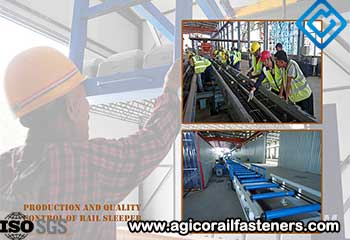 Production and Quality Control of Rail Sleeper
Steel mould Steel mould shall be characteristics of adequate strength, rigidity and stability. It shall be able to ensure the shape, size and exact location of embedded parts of rail sleeper. It shall be done the routine and periodic inspec...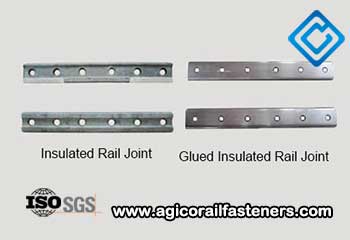 Insulated Joint Bars
Insulated rail joint (IRJ) is an essential and crucial component in track circuit that controls both the signaling and the broken rail identification systems and has been regarded as a safety critical element in the track structure design....
We receive enquiries in English, Español (Spanish), Русский язык (Russian), Français (French) and العربية (Arabic). Our professional team will reply to you within one business day. Please feel free to contact us!