Track Spikes & Dog Spikes
Where Track Spike Used for?
Dog spike is a spike with head square or round top, bottom fro square wedge nail. It is usually used in wooden structure railway fastening system. Track spike, also named railroad spike or dog spike, is used to fasten T-shaped railroad track to wooden railroad ties. It has an L-shaped head and a square shank. The bottom of its head is sloped to match the slope of the flange of a rail. Its tip is wedge-shaped, not pointed. The wedge is driven into the tie across the grain, that is, parallel to the track.
Why is it called dog spike by people, too?
Maybe its L-shaped head is the resemblance to a dog's head. A dog spike is functionally equivalent to a railroad spike and is also square in horizontal section and of similar dimensions but has a pointed penetrating head, and the rail (or "plate holding") head has two lugs on either side (which aid spike removal) giving the impression of a dog's head. The main function of the spike is to keep the rail in gauge.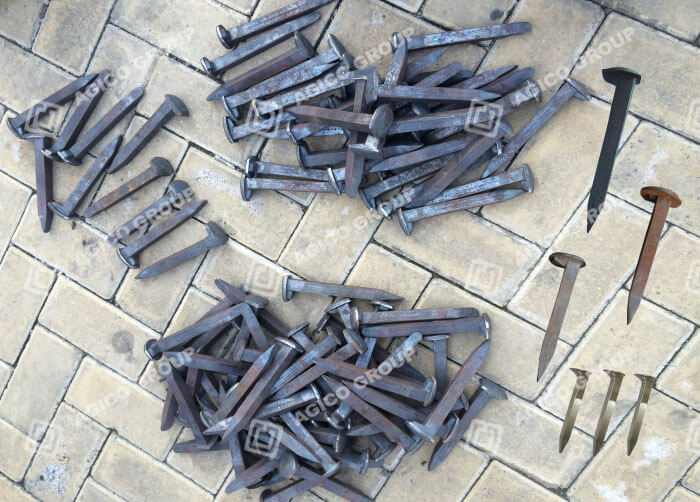 Together with rail tie plate, dog spike is driven deeply into the wooden sleeper through the hole on the tie plate, in order to achieve the purpose of fixing steel rail. Dog spike is mainly be used in North America now. The specifications of common track spikes are the 5/8"*6" and the 9/16"*5-1/2" for smaller rail sections, and they are usually packaged in either 200 lb. kegs or 50 lb. kegs.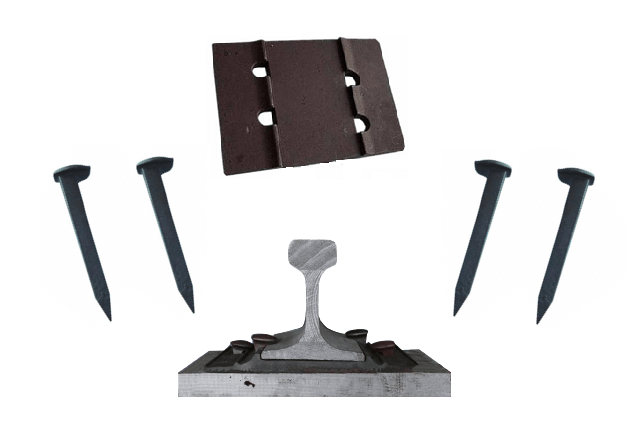 AGICO Dog Spike-More Professional Choice
AGICO production of dog spike is absolutely in accordance with international standards using high quality steel and adopting exquisite workmanship. Each production process is supervised under relevant standards to ensure the quality of every dog spike is superior.

Our company can produce all the kinds of railroad spikes, such as GB, DIN, ISO, ANSI/ASTM, B7, BS, JIS and other standards spikes, in order to meet the needs of customers in different areas. We can also make personal customization according to customer's drawings or materials in different sizes, processing craft and appearance both can be customized.
Dog Spike Packing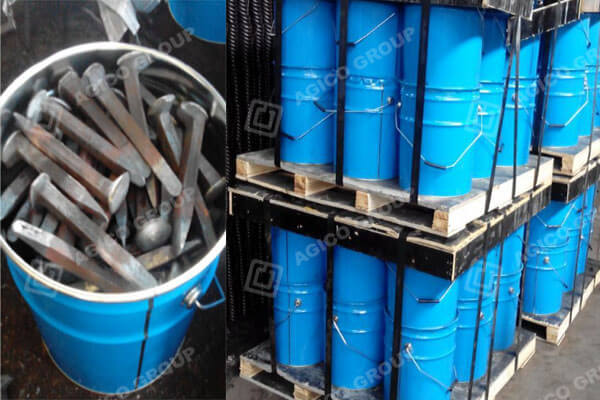 We receive enquiries in English, Español (Spanish), Русский язык (Russian), Français (French) and العربية (Arabic). Our professional team will reply to you within one business day. Please feel free to contact us!