Introduction Of Wood Railway Sleepers
Railway wood sleepers refer to solid wood sleeper directly made of log. It is currently the most applicable and common type of railway sleeper in the world. Wood is a natural polymer material, and one of the earliest application materials by human. Due to the excellent characteristics, it is still a major member in material world. Wood railway sleeper made of wood has the advantages of good elasticity, simple shape, easy processing, light weight, convenient laying and replacement and so on. Therefore, wood sleeper has always occupied the top position in the market. With the development of reinforced concrete sleepers, the number of wood sleeper is gradually reduced. It is the reason that wood sleeper also has insurmountable shortcomings as it has many advantages in the use.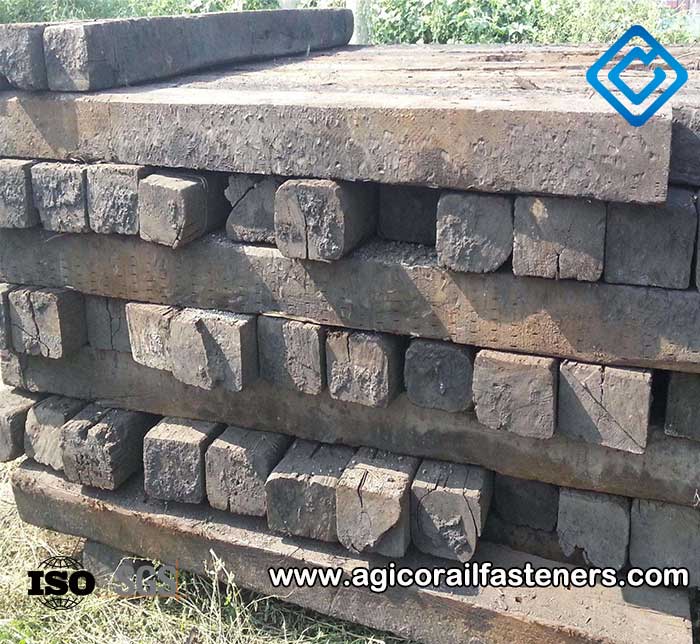 Serious Resource Shortage
For a long time, the sharp contradiction exists between supply and demand. Wood cannot meet market demand. The age of the required trees for rail sleeper is generally 80-100 years old. In addition, the developing trend of wood market proves that as a raw material, wood is more promising and valuable in producing other wood products than rail sleeper.
The Service Life of Wood Railway Sleeper is Short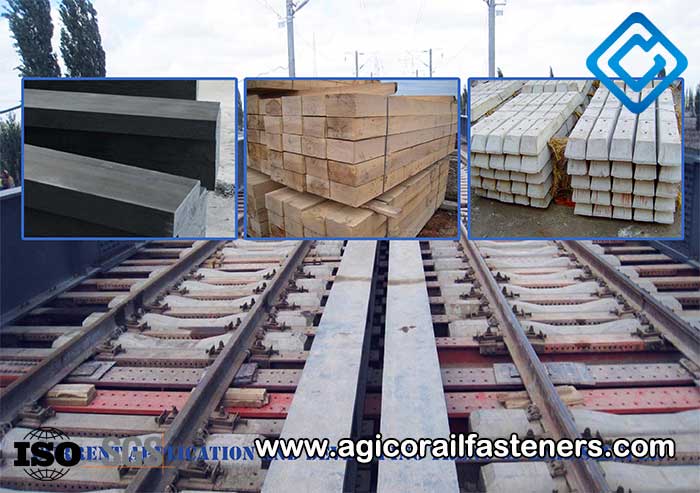 Wood is an organic material that is easy to be decayed and degenerated due to worm and bacteria. Therefore, the service life of wood railway sleeper is short. After anticorrosive treatment, the rated service life is 13 to 19 years. If the transportation volume and the speed and load increase, the rated life will decrease to 8 to 10 years. In order to prolong the service life, it shall be treated with chemical agents. Coal tar and creosote in oil preservatives are commonly used in China and usually mixed with 1:1. Creosote is taken as a toxicant and coal tar as a protective layer. The soaking process is more serious environmental pollution, because this chemical is slightly soluble in water, although it is volatile and has low toxicity to humans. Due to mechanical wear and wood decay, the joints between rails and wood sleepers are often loosened, which will make the workload for maintenance and maintenance increase. The above problems are the important factors for restricting the use and development of rail sleeper.
We receive enquiries in English, Español (Spanish), Русский язык (Russian), Français (French) and العربية (Arabic). Our professional team will reply to you within one business day. Please feel free to contact us!