Which Kinds Of Wood Can Be Used As The Railroad Sleeper?
What Wood Are Railway Sleepers Made Of?
There are many kinds of wood that can be used as the railroad sleeper in the world, but not every kind of wood can be used. What wood are railway sleepers made of? You should be asking. At the different sections of the tracks, for example, common track section, turnout track section, bridge track section, etc., we often have to select different kinds of wood to meet different conditions and environments. Meanwhile, wood can be divided into hardwood and softwood according to the hardness of wood texture, which also needs us to make a proper selection for the specific tracks.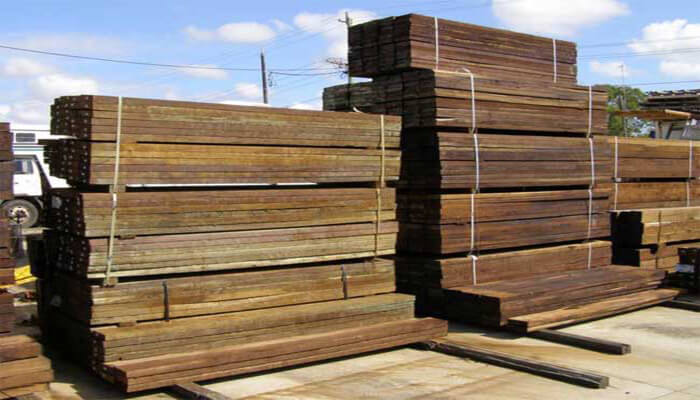 What wood are railway sleepers made of? Let's talk about it. The wood suited for the railroad sleeper includes as follows:
Common track section and turnout track section: Elm, birch, oak, jarrah, karri, sal, mora, maple, azobé, poplar, larch, pine, Yunnan pine (a kind of Chinese pine), spruce, fir, hemlock and other broad-leaved tree species (poplar isn't used as turnout sleeper).

Bridge track section: Huashan pine (a kind of Chinese pine), larch, Yunnan pine (a kind of Chinese pine), spruce, fir, hemlock, koraiensis, etc.
A variety of softwood and hardwood are used as the sleepers. Oak, jarrah and karri are popular hardwoods, which are increasingly difficult to obtain, especially from sustainable sources. The softwoods such as Douglas fir have the advantage of accepting treatment more readily, they are cheaper, lighter, easier to treat and more readily available.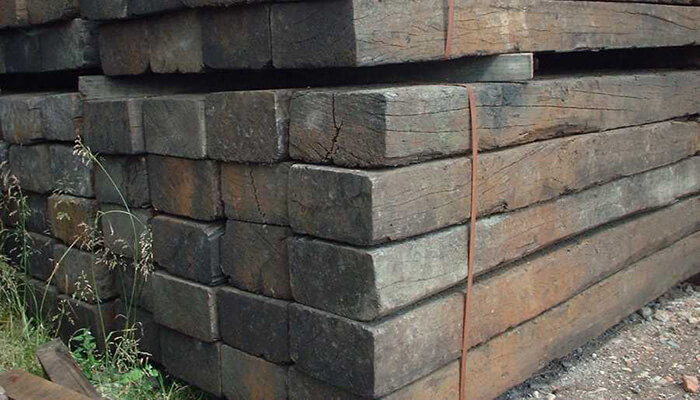 Wooden Sleepers Use Conditions In United States And China
In the United States, the most widely used wood is oak. An oak used for a sleeper has to meet the requirements of size and age and check whether it exists the defects in decay, holes, knots, shakes, splits or not, which will decide whether it is beyond the allowable range or not.
In China, pine for the wooden sleeper is mostly imported from Russia.
From the above, you can get the answer for what wood are railway sleepers made of? We should understand that the wood for wooden sleeper cannot be chosen arbitrarily, which must satisfy the requirements of hardness and strength.
We receive enquiries in English, Español (Spanish), Русский язык (Russian), Français (French) and العربية (Arabic). Our professional team will reply to you within one business day. Please feel free to contact us!