What Is the Shape of Fish Bolt?
Fish Bolt Shape
The countersunk head fish bolts are usually used where the connection surface is smooth and free of protrusion, since the countersunk head bolt can be screwed into the part. Of course, round head fish bolts can also be screwed into parts. Square head fish bolt tightening force can be bigger, but its size is large. Also in order to meet the need to install the fish bolt after the lock, there are holes in the head, and some holes in the shaft, these holes can make the fish bolt is not loose when the vibration is happen. Some fish bolts without thread, so the fish bolt needs a slender body, called slender waist bolt. This kind of bolt is beneficial to the connection of the force.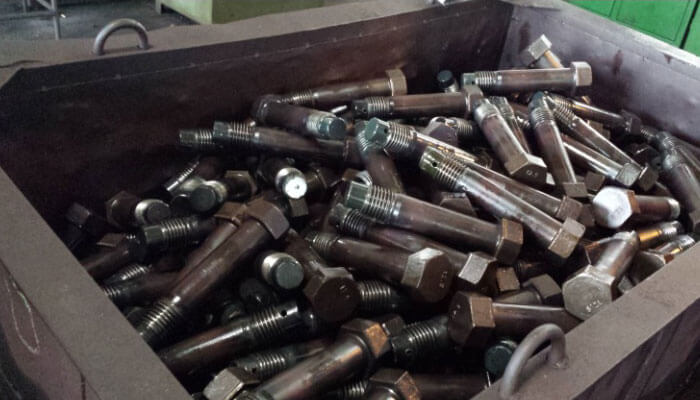 The steel structure has the special high strength fish bolt, this kind of bolt head will be bigger, the size also changed. In addition, there are some special bolts, such as T - shaped slot bolts. Most of this special bolt used in the machine tool, due to its special shape, when used it we need to cut off the side of the both two head sides. Anchor bolts, used for machine and ground connections fixed, there are many shapes of it. There is a special screw used for welding, one end of the thread has no thread, can be welded on the part, the other side of the nut. Riding bolts are non-standard parts, because it looks like the word 'U', so we also call it U-bolt. There are two screw and nut combination, mainly used for fixed tubular material such as water or sheet material such as automobile leaf spring, due to the fixed objects like people on horseback, so called riding bolts.
We receive enquiries in English, Español (Spanish), Русский язык (Russian), Français (French) and العربية (Arabic). Our professional team will reply to you within one business day. Please feel free to contact us!