Strictly Quality Control Rail Anchor Manufacturer
Rail Anchor Production Model and Quality Control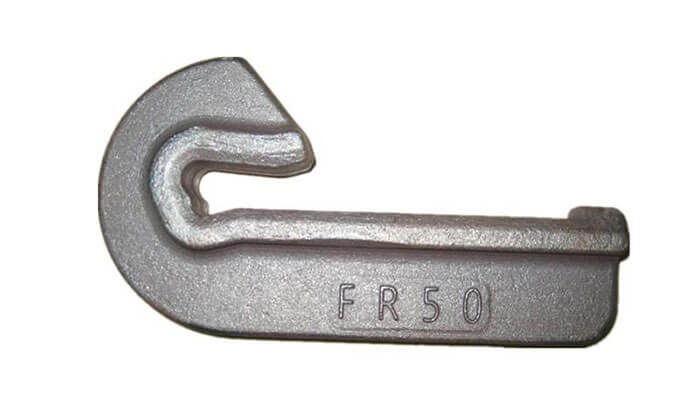 AGICO GROUP manufactures and supplies 50Kg, 85Kg, 90 / 91LB, 115RE / 136RE, UIC54, UIC60 rail anchors. Our rail anchor production is very focused on quality control and management. The production of our rail anchor is controlled according to the ISO9001-2008 quality system, and we have obtained the production license of railway products of the China Ministry of Railways. We have a full set of testing equipment to ensure the quality of all our rail anchor products can meet customer's requirements.
AGICO is certified by the ISO quality certification system, all processes are in accordance with the requirements of ISO quality management system. From the supplier's quality control to the finished product, we are operating in accordance with the standard procedures; we also have strict quality control system for suppliers.

For Inspection and testing of raw materials, we require suppliers to provide production batch number, chemical composition, mechanical properties and other indicators.
Our quality control inspector in the detection process to take samples and batch sampling and provide raw materials certificate and other means of control.
According to the different requirements of the products, we make the corresponding physical and chemical testing and inspection. If the results do not meet our requirements, we will refuse to accept, only the material to meet our standards can be receive.
For the production of semi-finished products and their manufacturers, we often organize quality control coordination meetings, and provide technical support and guidance. Delivery of qualified products to our customers prior to shipment.
We receive enquiries in English, Español (Spanish), Русский язык (Russian), Français (French) and العربية (Arabic). Our professional team will reply to you within one business day. Please feel free to contact us!