Railway Track Pad Damage and Solution
★Railway Track Pad Extrusion
Description
The railway track pad has a rough ragged edge, and usually on the low side of the pressure.
Damage cause
The gap is too large; pressure is too large; material hardness or elasticity is too low; the groove space is too small; the clearance size is irregular; the edge angle of the groove is too sharp; the size of the sealing element is not suitable.
Solution
Reduce the gap size, to choice a higher hardness or elastic material, and use a reasonable groove design.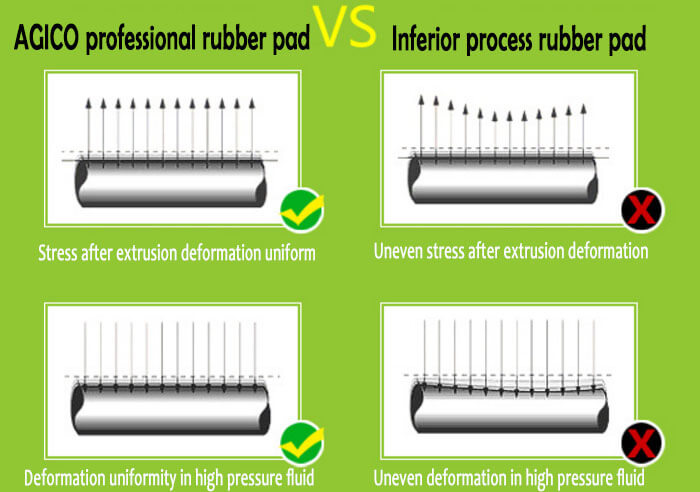 ★Railway Track Pad Permanent Compression Set
Description
Railway track pad contact surface exhibits a planar permanent deformation.
Damage cause
The pressure is too large; the temperature is too high; the material has not finished the vulcanization treatment; the material itself has a high rate of permanent deformation; the material is over expanded in the chemical medium.
Solution
Selection of materials with low deformation rate; suitable trench design; identification of materials and media compatibility.
★Railway Track Pad Installation Damage
Description
Some or the entire railway track pad exhibit a neat wound.
Damage cause
The edge of the groove is sharp, and the size of the seal is not suitable. The seal is too low in hardness or elasticity; the surface of the seal is contaminated.
Solution
Clear sharp edges; groove design is more reasonable; select the appropriate size of the seal; choose greater flexibility and higher hardness of the seal.
★Railway Track Pad Wear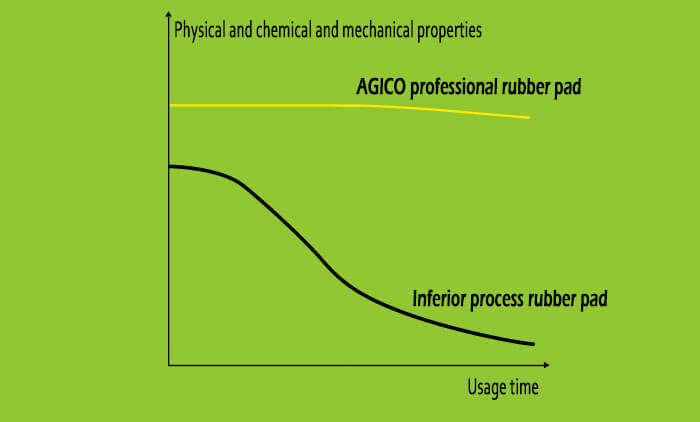 Description
All or part of the sealing area of the seal is worn, and the material can be found on the sealing surface.
Damage cause
Sealing surface finish is not enough, the temperature is too high, penetrate into the strong wear of dirt, seals have a relative movement, seal surface treatment is not complete.
Solution
Use the recommended groove finish, use self-lubricating materials, and remove wear-causing parts and the environment.
We receive enquiries in English, Español (Spanish), Русский язык (Russian), Français (French) and العربية (Arabic). Our professional team will reply to you within one business day. Please feel free to contact us!