Railway Spike Cap Type Specification
Railway Spike Specification—Cap Type
Railroad spike is commonly used in industrial and mining railway accessories metal standard parts, while in the production of industrial and mining railway accessories used in the process of using the railroad spike involved in a variety of other non-standard models, but the railroad spike production has its certain industry standard is required.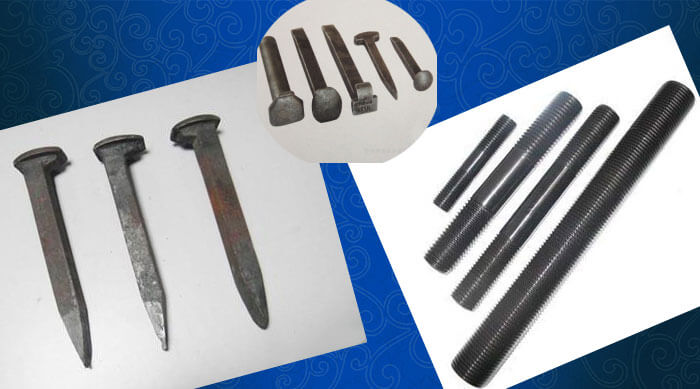 In addition to the rail spike length, what we also need railroad spike production specifications is the rail spike cap type. The length of the rail spike does not need to take into account the shape of the rail spike, so whether the round spike or square spike for the railway spike length is not affected. In a railroad spike of the installation process will need to pay special attention to the cap type of a railroad spike. Different type of cap rail spikes comprises a double head spike, dog spike, square head spike, button head spike also called common spike. Different type cap rail spike is installed on the steel rail, to make the rail fastener system can better compression railway steel rail, and guarantee the railway steel rail won't produce the movement of the horizontal or vertical when bear the huge tension from the locomotive running.
We receive enquiries in English, Español (Spanish), Русский язык (Russian), Français (French) and العربية (Arabic). Our professional team will reply to you within one business day. Please feel free to contact us!