Rail Maintenance Clamp—Important Railway Maintenance Equipment
Rail Maintenance Clamp
Rail maintenance clamp is widely used on tracks as the temporary rescue tools in railway departments. In emergencies of fracture of the steel rail, in order to make train smoothly and safely pass the damaged section at the relatively lower and safer speed, clamps in pairs can be used to tightly fix the proper fishplates which should be buckled on both sides of rail fracture there. The concrete procedures are: first, clamp shall be stuck to fishplate bottom just from the rail bottom, so top surfaces of clamps are located on both sides of fishplate; second, a pair of clamps, located in the position 100mm away from the end of fishplate, clamp up the fishplate at the same time with a quick wrench screwing the clamp bolts.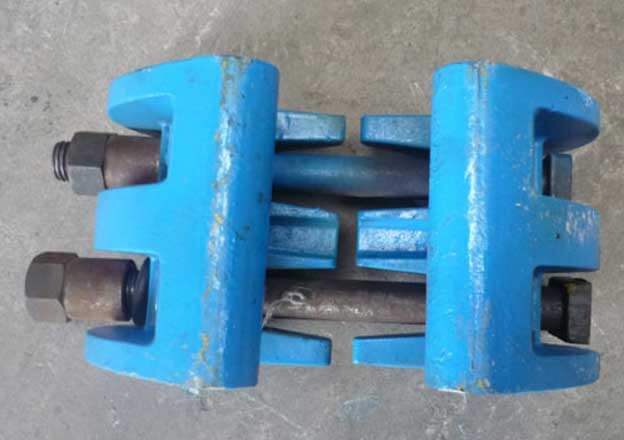 Rail maintenance clamp makes it easy to repair broken rail when workers reach rescue site without the bulge fishplates, which can reduce labor intensity of the workers and greatly shorten working time.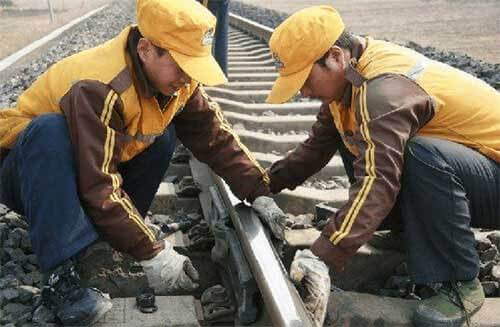 Rail maintenance clamp can be divided into 43 type, 50 type, 60 type and 75 type according to corresponding different types of rails.
The Features of Rail Maintenance Clamp
To reinforce welding position of rail existing certain damage.
To reinforce broken rail or broken welding position when emergency.
To reinforce damages of welding positions from aluminothermic welding, gas pressure welding or resistance welding.
To reinforce damages of rails between the sleepers or on the sleepers.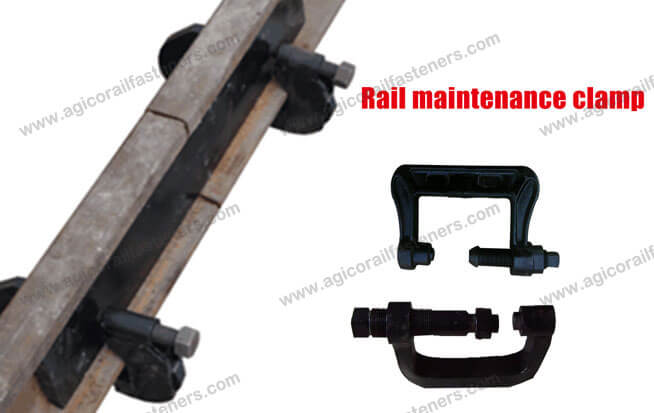 AGICO group can provide various rail maintenance clamps and manufacture according to clients requirements and drawings.
We receive enquiries in English, Español (Spanish), Русский язык (Russian), Français (French) and العربية (Arabic). Our professional team will reply to you within one business day. Please feel free to contact us!