What Kind of Rail Clamp Is Used for North Africa?
Do you know what kind of rail clamp is used for North Africa? Let's talk about what is rail fastening system and what are rail clamp fasteners first.
What Is Rail Fastening System and What's The Type of Rail Fastening System?
Rail fastening system is used to connect the track rail and railway sleeper (or other type foundation under the rail) of the parts, also known as intermediate connection parts. It plays a role of fixed the rail to the railway sleeper, keep track spacing and prevent rail lateral movement relative to the railway sleeper. Rail fastening system is divided into: rail clip fastening system, rail clamp fastening system and rail spring blade fastening system.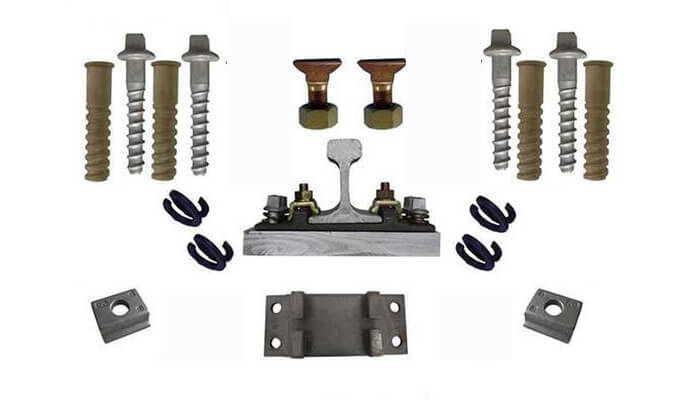 What are rail clamp fasteners?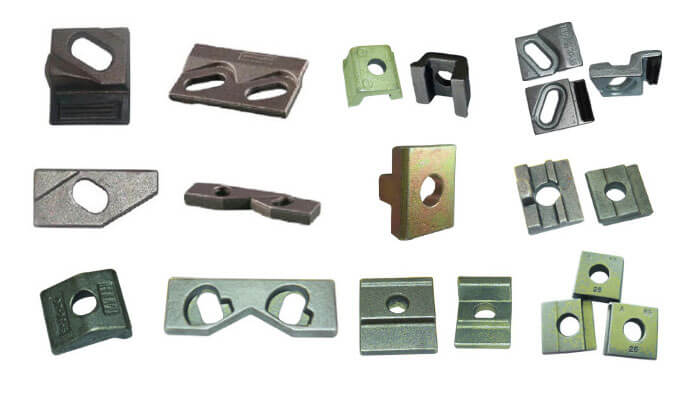 Rail clamp fasteners are composed of rail clamp, screw spike, spring washer, rail tie plate and railway rubber pads, screw spike was fixed in the hole, and then use the screw spike fastening the rail clamp. Rail clamp fastening system is one of rail fastening system, many countries use KPO rail clamp fastening system. Currently in China, the use of concrete sleeper and rail clamp fasteners are not separated, in addition to the early development of the rail bolt fastener, 63 type and 70 type rail clamp fasteners are rigid fasteners, other are all elastic fasteners. Type 63 rail clamp fastener due to the limitation of the production level, there is no sulfur anchoring technology, can only be embedded in concrete sleeper cork, screw bolts into the spike, for fasteners and sleeper, this pattern is history, now it is hard to see. Type 70 rail clamp fastener for shoulder type, suitable for 50, 43 kg/m rails, with rail clamp of rail tracks, change different number of rail clamp can be adjusted, screw spike and coupling with sulfur form of sleeper, cancelled the cork.
We receive enquiries in English, Español (Spanish), Русский язык (Russian), Français (French) and العربية (Arabic). Our professional team will reply to you within one business day. Please feel free to contact us!