The Origin of Ancient Times Iron Railroad Spikes
Iron Railroad Spikes in the Ancient Times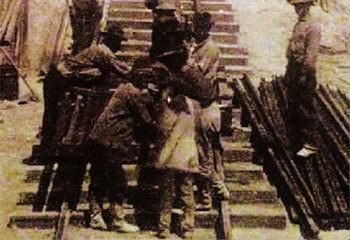 In the ancient times, iron railroad spikes began to board the stage of history. Seen from today's view, at the early times of railway birth, its design and construction are respectively simple and easy, steel rail is also quite different from today's shape, so people only laid strap iron rails made of wood with a metal strap applied to the wood on the stone ground without sleepers, which is not all- iron. The sole important and main fastener is the iron railroad spikes. That was certainly tightly relevant with low-speed train which even can't drive faster than horse
cart.
In 1832, American Robert Livingston Stevens invented the first all-iron flanged T rail for railways and added a supporting base to the T rail which could be fixed with a simple iron railroad spike.
Later on, a rail spike named dog spike was invented, which is functionally equivalent to a cut spike and is also square in horizontal section and of same dimensions but has a pointed penetrating head with two lugs on each side. That can give people the impression of a dog's head.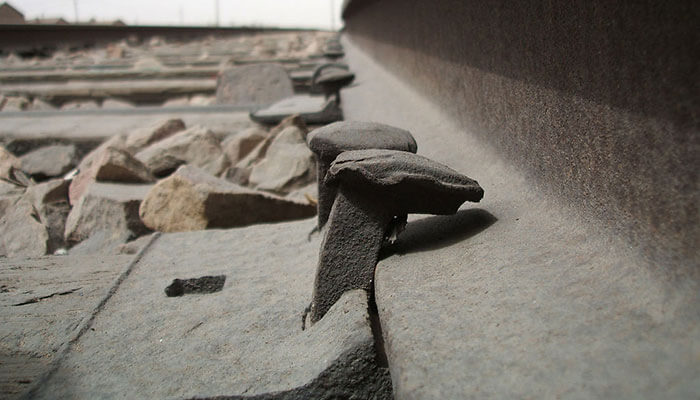 The main function of rail spike is to keep the rail in gauge. It is not normally required to provide a strong vertical force, allowing the rail move slightly. It is used on wooden sleeper and matched with rail tie plate later.
With further progress of railway technology, dog spike are gradually being replaced by screw spike. The screw spike was first introduced in 1860 in France. Modern screw spike is changed more than the past. The giant change is that it has been used with PSC sleeper and become one main component of complex rail fastening system.
A screw spike, also named rail screw or lag bolt, is a big metal screw which is used to fix a tie plate or to directly fasten a rail. Screw spikes can be screwed into a hole bored in a PSC sleeper.
We receive enquiries in English, Español (Spanish), Русский язык (Russian), Français (French) and العربية (Arabic). Our professional team will reply to you within one business day. Please feel free to contact us!