The Main Rail Connection Parts in Rail Fastening System
Rail Connection Parts for Steel Rails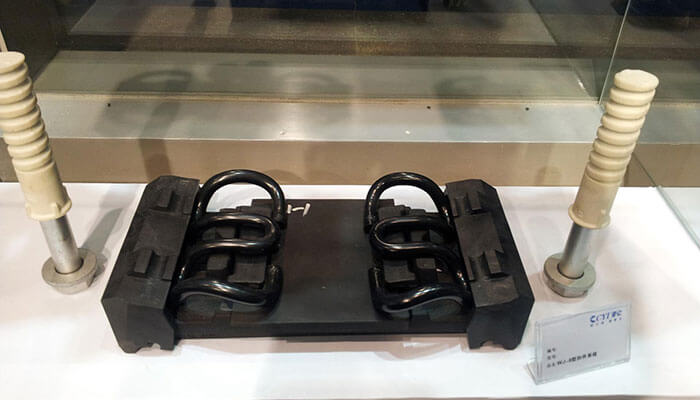 Rail connection parts consist of rail joint bar, rail bolts, nuts and spring washer. The role of the rail joint bar is clamping rail. Double symmetry rail joint bar (symmetry within 10%) is the most commonly used. The rail joint bar is divided into two types, namely slope support type and circular arc support type, among them, slope support type usually be used in China. The advantages of this kind of plywood under vertical load, has great resistance to bending and transverse displacement. The upper and lower sides of the rail joint bar can wedge slope, the rail space, but does not stick to the rail waist. So, when the clamping plate is slightly wear, so that the connection is slack, can re tighten the bolts, firmly holding joint connection.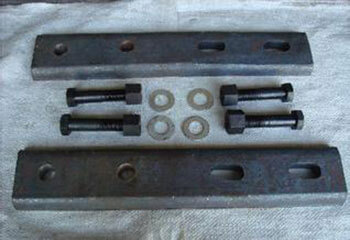 Rail joint bar has 4 holes or 6 holes, China's railway joint has six bolt holes, round holes and oblong holes are interval arrangement. The circular bolt hole diameter is slightly larger than the diameter of the diameter of the bolt, the bolt head under the oblong short columns oblong holes of long diameter slightly larger when the splint in place, with the head of the bolt hole column part and oblong plywood, nut bolts will not rotate. On the basis of the difference between the diameter of the round bolt hole and the diameter of the bolt, and the
difference between the diameter of the bolt and the diameter of the bolt of the round plate, the rail gap can be obtained. The six bolt heads of the splints are alternately arranged to prevent the wheels from cutting all the bolts when the train is derailed.
We receive enquiries in English, Español (Spanish), Русский язык (Russian), Français (French) and العربية (Arabic). Our professional team will reply to you within one business day. Please feel free to contact us!