How to manufacture continuous welded rail
Continuous Welded Rail
In 2014, the 582km Nanchang-Hangzhou section of Shanghai-Kunming high speed railway was finished in construction. Seen from the railway track on which the designed speed of train is 350 km/h, we cannot see a joint. The 500m continuous welded rails on the track are welded together by 5 pieces of 100m long rails.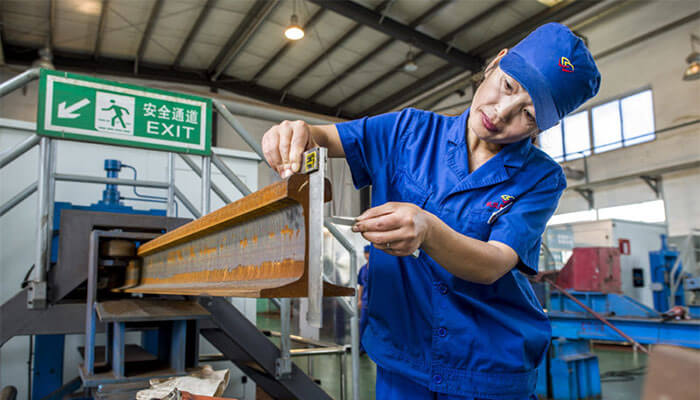 To manufacture continuous welded rail in China will consist of the following production procedures:
Step 1:
The adjacent ends of two pieces of steel rails are heated to more than 1000℃ with means of resistance heating mode by welding machine and welded together using the technology of extrusion welding. After being transported to construction site, it will be welded with the others using the technology of flash butt welding.
Step 2: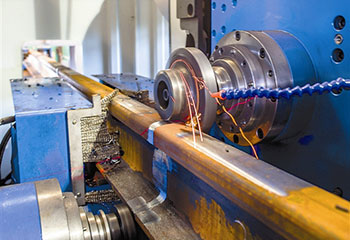 After the precision straightening of appearance straightness, fine grinding and nondestructive testing of welding seam, welding joint will enter flaw detection procedure. When the ultrasonic wave of detector scans, the flaw part will be shown on the screen as a way of corrugated lines. The corrugated lines stand for these positions where very subtle damages which are invisible to naked eye needed to pay attention to. If they can't be discovered and healed timely, through a long-term train rolling, they will be more and more dangerous, even
cause rail to be broken.
Step 3:
Finally, the rail will have to pass welding quality inspection by 1ton heavy hammer. On the finished production field, 100pieces of finished rails stacked neatly. The inspection room is small with more than 5m high steel hob stood in the middle. 1 tons of steel column hammer will freely fall from the height of 5.2m on the welding end of the rail. Qualified rail must have no any cracks on itself after the inspection.
We receive enquiries in English, Español (Spanish), Русский язык (Russian), Français (French) and العربية (Arabic). Our professional team will reply to you within one business day. Please feel free to contact us!