How Many Types of Fish Bolt Do You Know?
Types of Fish Bolt
According to the connection of the force way, fish bolt can be divided into ordinary and reaming holes. According to the types of fish bolt head, fish bolt can be divided into six head, round head, square head, countersunk head, etc. The hex head bolt is the most commonly used. The countersunk head one used in the required connection place. They are widely used all over the world.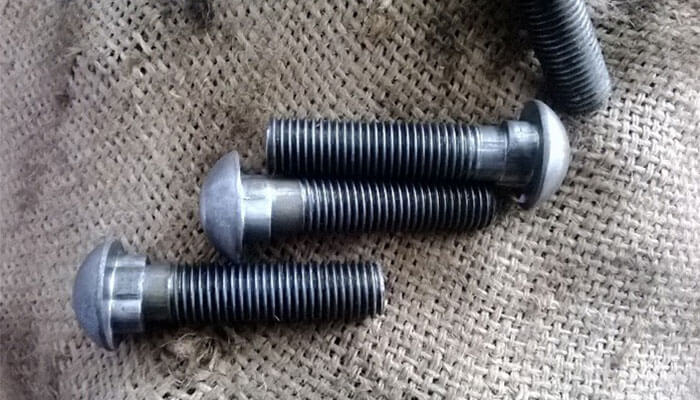 Bolts are the common saying of fasteners. The principle of the bolt is the use of oblique circular rotation of the object and the friction of the physical and mathematical principles, step by step to fasten the objects of mechanical tools. In daily life and industrial production, bolt is very necessary. Bolts are also known as industrial meters, showing the extensive use of bolts. Bolts range of applications are electronic products, machinery products, digital products, electrical equipment, mechanical and electrical machinery products. Ship, vehicle, hydraulic engineering, or chemistry experiment is also use bolts. So many places are useful to the bolt. Digital products use precision bolts. DVD, camera, glasses, watches and electrical products use microelectronic bolts; television, musical instruments, furniture use ordinary bolt; as for engineering, construction, bridges with large bolts and nuts; transportation equipment, aircraft, automobile, tram are use both large and small bolts. Bolts play an important role in the industry. As long as there is industry on earth, the function of the bolts is always important.
We receive enquiries in English, Español (Spanish), Русский язык (Russian), Français (French) and العربية (Arabic). Our professional team will reply to you within one business day. Please feel free to contact us!