AGICO's Branches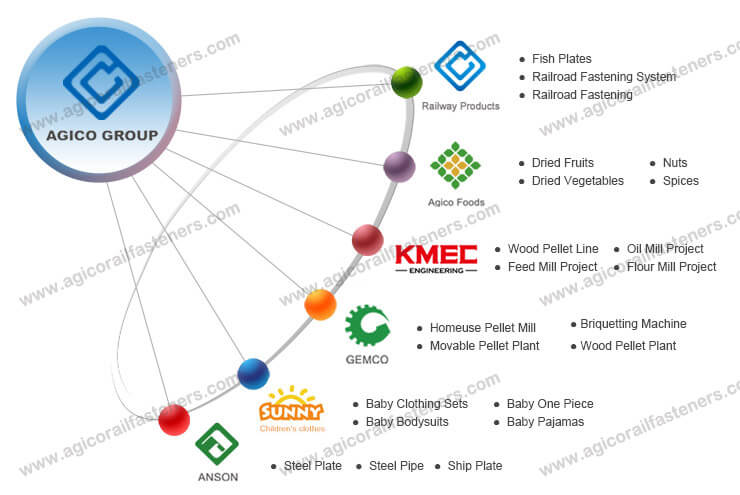 AGICO GROUP is the first comprehensive international trade company to open up the international market in north area of Henan province in China. It has Anyang General International Co., Ltd (AGICO), Henan Century Network Technology Co., Ltd, Anyang Best Complete Machinery Engineering Co., Ltd (BEST), Henan Kingman M&E Complete Plant Co., Ltd (KMEC), Russia Kingman Co., Ltd, Tianjin Anson International Co., Ltd, Anyang Gemco Energy Machinery Co., Ltd (GEMCO), and other wholly owned or holding subsidiaries.
At the same time, AGICO has a cross-border e-commerce overseas warehouse in Miami. AGICO's main businesses include railway accessories development and production, development and manufacture of biomass energy machinery, grain and oil machinery design and installation project, import and export trade of food, chemicals, textiles, steel, and third-party cross-border e-commerce services. In recent years, based on the original business, AGICO GROUP has expanded its products in industries such as pulp and paper machinery, mining and cement grinding equipment, and wind towers.
Among them, AGICO Railway is specialized engaged in railway equipment production and sales. Its main products include: fishplate, rail fastening system and railway construction fastening parts.
We receive enquiries in English, Español (Spanish), Русский язык (Russian), Français (French) and العربية (Arabic). Our professional team will reply to you within one business day. Please feel free to contact us!