Steel Rail & Railway Sleeper
Steel Rail
As a leading steel rail producer, adhering to collaborative spirit of AGICO, our steel rail products combine high quality steel with high technology, which enables them to meet customers' needs. Development and innovation of the whole production processes in AGICO make us always put emphasis on manufacturing more advanced high-performance rails, keeping longer service life and reducing cost of maintenance for customers. We have various rails for BS, DIN, UIC, ASCE, JIS standards.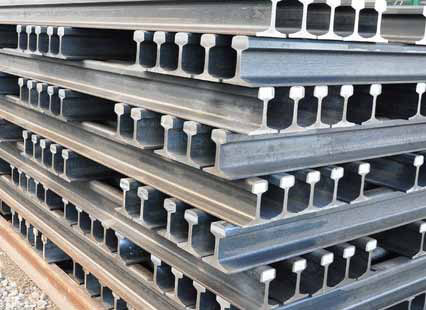 AGICO Steel Rail Advantages:
Made of high-quality steel
Supported by high-techs
Cost effective with long service life
Various rails according to different industry standards: BS, DIN, UIC, ASCE, JIS etc.
High-Speed Steel Rail
Characteristics: flat, straight, long, fatigue resistant rails for record breaking performance.
High-speed railways take advantages in security, environmental performance and passengers comfort through the entire journey. Steel rails always used on high-speed track, including predominantly tangent and large radius curves. AGICO can provide consistency for long, flat and straight steel rails with steel integrity, dimensional accuracy to guarantee zero faults and decades of working life.
Heavy-Duty Steel Rail
Characteristics: hardened, able to withstand extreme weather conditions.
Heavy-duty railway need corresponding rails which needs to bear high loads and extreme wear stresses. Due to heavy loads on the train, the speeds are low so that wear resistance determines the frequency of steel rail replacement.
Mixed Traffic Steel Rail
Characteristics: tailored performance for different grades which based on specific track conditions.
Different loads of trains at different times for their own tasks are running on the mixed traffic railways.
Crane Rail

Characteristics: straight, hard-wearing, strong.
Crane rails are designed for bearing heavy loads, which can be used in many kinds of applications. We can supply both American crane rails and European crane rails in any sections of railways as long as customer needs. We also have DIN crane rail.
Railway Sleeper
Railway sleeper can support rails, maintain the rail position, and transfer the enormous pressure to the track base. It must have the certain flexibility and elasticity which can't be too hard or too soft. As the train passes, it can be suitably deformed to buffer the pressure, but after the train does, it can restore itself as much as possible.
Wooden Sleeper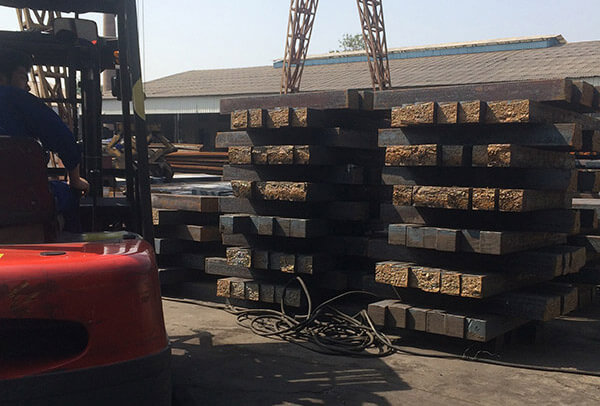 Wood have better elasticity and insulation, with small changes in temperature of the surrounding medium, light weight, easy processing and replacement on the rail line. After preservative processing, wooden sleeper's life is greatly extended, in about 15 years. So, 90% of the world's railways use wooden sleeper.
Concrete Sleeper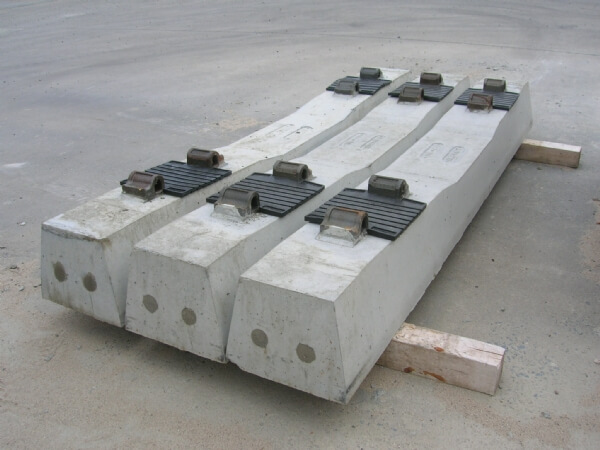 Concrete sleeper save a lot of high-quality steel, with long service life, good stability, can meet the high-speed and large capacity requirements.
We receive enquiries in English, Español (Spanish), Русский язык (Russian), Français (French) and العربية (Arabic). Our professional team will reply to you within one business day. Please feel free to contact us!