Hook Twin Tie Plate
Hook Twin Tie Plate Highlights
Hook Twin Tie Plate is used for frogs, guard rails and the places behind the heel of switch. Hook twin tie plate is a special kind of tie plate, which can fasten the railroad sleepers and steel rails. The only different point from tie plate is that here is not for rail but for frog which consists of two point rails, two guard rails (also be called check rails), two wing rails and other accessories. They are always used in pairs between the frogs to ensure the tie spacing.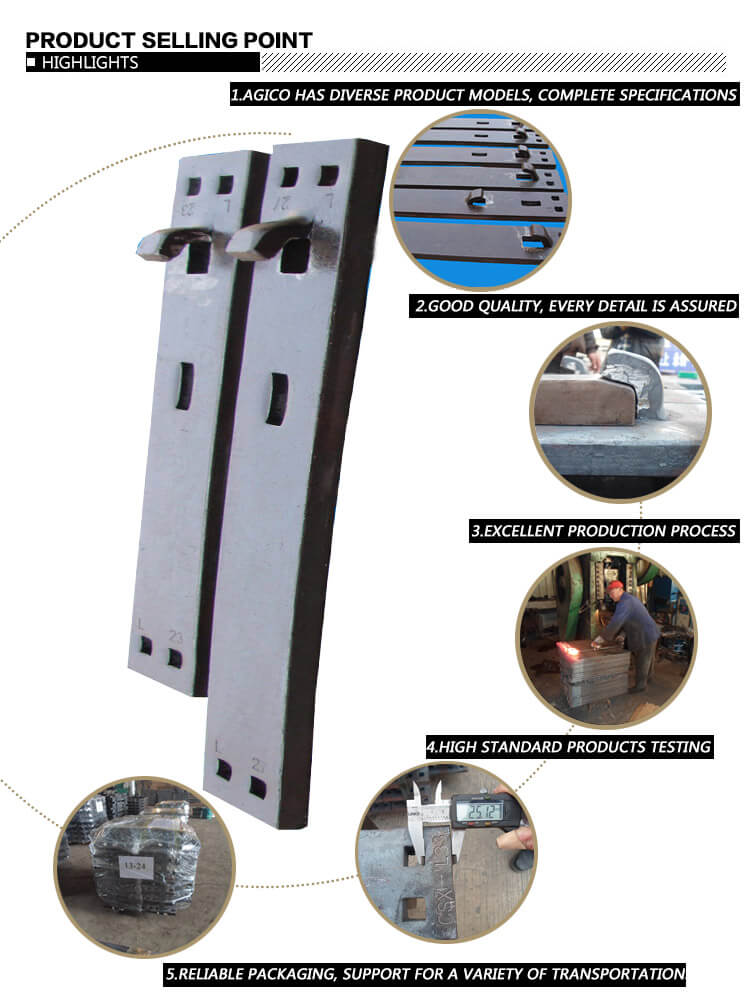 AREMA Hook Twin Tie Plates
Extensive use of hook twin tie plates means that they are leading used in North America for standard rail sections. Due to the excellent performance of pre-drilled slotted holes, hook twin tie plates can fit almost any section of rail available in North America.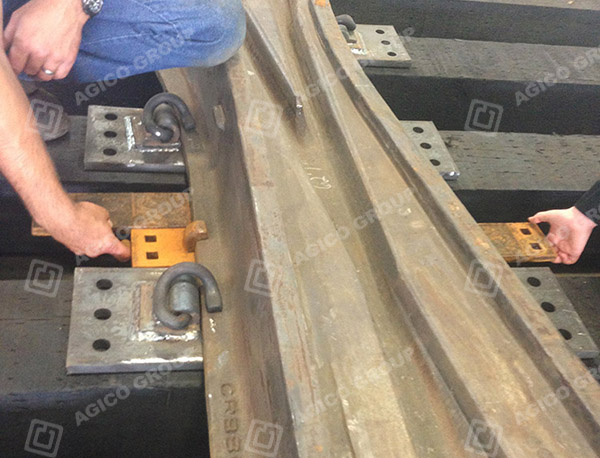 AGICO has leading level in the field of AREMA hook twin tie plates; we are the first producer of 3/4'' and 1'' thick hook twin tie plates in China. AGICO has professional processing workshops and production lines for hook twin tie plates, annual output can reach 1000MTS.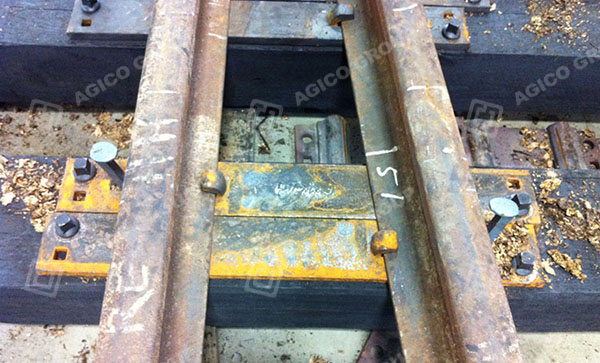 Welcome Your Inquire
If your railway system needs to be changed of add new hook twin tie plates, contact AREMA hook twin tie plates producer AGICO today. Our railroad experts will help you choose the best suitable hook tie plates for you.
We receive enquiries in English, Español (Spanish), Русский язык (Russian), Français (French) and العربية (Arabic). Our professional team will reply to you within one business day. Please feel free to contact us!