AREMA Turnout and Frog for North American Market
What Is Turnout?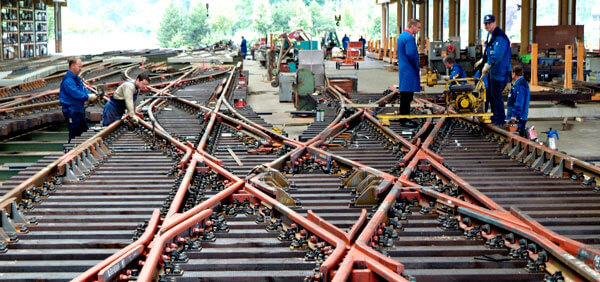 Turnout is a device to make the train from one set of tracks to another group of tracks, through lever principle to control the two moving tracks by the long handle, so that the vehicle wheel in accordance with the direction of opening into the predetermined orbit. Turnout is generally divided into single-turnout, double turnout, three-turnout and multi-turnout and so on.
Turnout has a large family; the most common is the ordinary single turnout. It consists of the switch, connecting part, frog and guard rail composed of three units. The switch comprises a basic rail, a tip rail and a switch gear. When the vehicle from track A to track B, control switch machine to rail mobile location, rail 1 close basic rail 1, 2 points from the basic rail 2, and this opened the B track, off track A, vehicle into the connecting part along the guide rail curve transition to the frog and rail unit. This unit includes a fixed frog heart; the role is to protect the wheels safely through the intersection of two shares of the trajectory.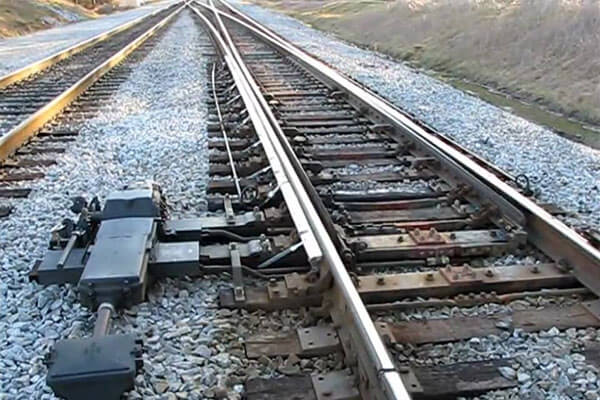 You may have found that the wheel through the frog, from the narrowest point of the two wing rail to the heart of the frog between the most cutting-edge has a gap, which is the hazardous space of the switch. When the wheel passes here, it is possible to cause the derailment due to the erroneous groove. This is also the purpose of setting the guardrail, it will guide the direction of running wheel.
Our company can produce a variety of standard turnout and frog, such as the North American Standard AREMA 115RE & 132RE frog. It is widely used in the North American market; supporting frog is also very popular. Hook twin tie plates which used in the North American market with the American Standard turnout and frog are also be produced.
We receive enquiries in English, Español (Spanish), Русский язык (Russian), Français (French) and العربية (Arabic). Our professional team will reply to you within one business day. Please feel free to contact us!