Do You Know About Gantrail Steel Rail Products?
Since its establishment in the 1960s, Gantrail brand products have grown into famous world-class experts in crane track solutions and global market leaders for crane rails and special rails. Through the integration of branch offices and designated distributors, the world's customers are already familiar with Crantrail brand. If you want to buy railroad rail, please consider about it.

During the period that Crantrail brand products enter China market, they have been widely used on the tracks in the container crane, the unloader in power plant, all kinds of cranes in steel plants, bridge cranes of workshop, gantry cranes of shipyard, automatic warehouses and other lifting equipments. The industry involves ports, cranes, steel mills, aluminum plants, power plants, shipyards, automatic warehouses, and nuclear power plants. The Crantrail rail system is a good solution to the cranes caused by traditional rigid rail fixed systems. The problem of track damage prolongs the service life of the track system.
As we know, we often work on a diverse range of projects throughout the world. Each may bring its own specific requirements, challenges and examples of practices and innovation. People are always seeking for best method to solve the encountered problems. Below, we introduce the steel rail of Crantrail brand products.
Crantrail Steel Rails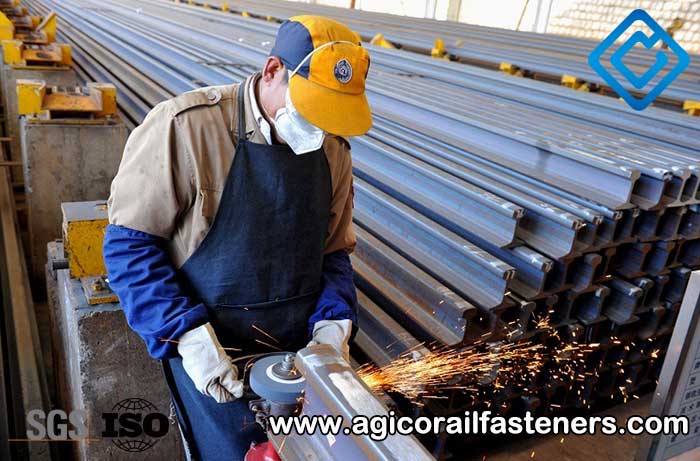 Steel rails are main components of railway tracks. Their function is to guide the wheels of the locomotives and vehicles and withstand enormous pressure of the wheels as passing them onto the sleepers. Rails must provide continuous, smooth and minimal rolling surfaces for the wheels. To a large extent, the strength, wear resistance and resistance to impact of steel rails depend on the material of steel rail, that is, on the chemical composition of the steel, microstructure, production process and the quality of heat treatment. Except iron, the chemical composition of steel rail also contains carbon, manganese, silicon, sulfur and phosphorus. High carbon content increases the strength of steel rail, but high carbon content will reduce the plasticity and impact toughness. Appropriately increasing the content of manganese and silicon can increase the strength, hardness and toughness of steel rail. Sulfur and phosphorus are harmful impurities and are not allowed to exceed the prescribed limits. In addition, adding appropriate amounts of elements such as chromium, nickel, molybdenum, vanadium, titanium, or copper to the rails can help form alloy rails and the quality of the rails can be improved.
Tianjin Ocean Electromechanical Equipment Co., Ltd. is the product distributor of UK's Gantrail Compoany in China. It is a professional and technical company specializing in the design of steel rail and other types of transportation machinery, railway fastening systems as well as construction and technical services. AGICO has partnered with it to make several orders for the Gantrail fasteners on the industrial track. This product mainly involves steel rails on ports, cranes, steel mills, aluminum plants, power plants, shipyards, automatic warehouses and nuclear power plants. We also provide it with high quality products of heavy steel train rail made in china, rail track, railway track ballast, etc.
We receive enquiries in English, Español (Spanish), Русский язык (Russian), Français (French) and العربية (Arabic). Our professional team will reply to you within one business day. Please feel free to contact us!